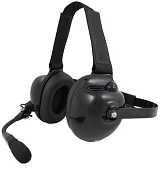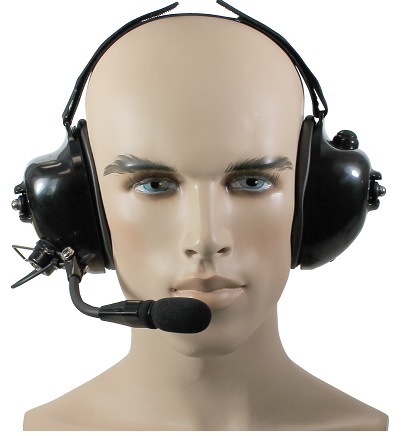 Headsets
HDS-EM
HDS-EM Series - Dual Earmuff Headset: Racing style dual-muff headset perfect for racing intercom, avionics, and industrial use. INDEPENDENTLY CERTIFIED NRR 23dB.
*Radio Cable Not Included - Please refer to compatibility tab to check for radio compatibility. The HDS-EM is a professional grade dual-muff headset perfect for racing intercom, avionics and industrial use. The rubber-covered, behind-the-head band and adjustable Velcro head strap are comfortable and keep the headset in place. Receive audio is heard over loud dual-muff earphones and the noise-canceling dynamic boom microphone ensures clear audio on transmit. The HDS-EM is lightweight, comfortable and easy to adjust to fit any user. The HDS-EM Series is available in two finishes: Standard Black (HDS-EMB) or Carbon Fiber (HDS-EMC)
NRR rating of 23dB
ANSI S3.19-1974 Tested and Certified
Dual muff style headset with adjustable behind-the-head stainless steel band and over-the-head adjustable Velcro strap
Lightweight, comfortable and easy to adjust
Aviation-style boom microphone and adjustable arm.
Noise-canceling dynamic microphone element reduces transmitted background noise.
Tactile PTT button mounted on left earphone
Loud muff earphones for the user to hear incoming signals easily
3.5mm audio input jack allows a second audio device (such as a scanner or MP3 player) to be heard over the earphones
Removable and replaceable radio interface cable
Available in standard black (HDS-EMB) or carbon fiber (HDS-EMC) finishes.
| Name: | Version: | Date: | Size: |
| --- | --- | --- | --- |