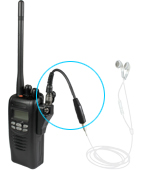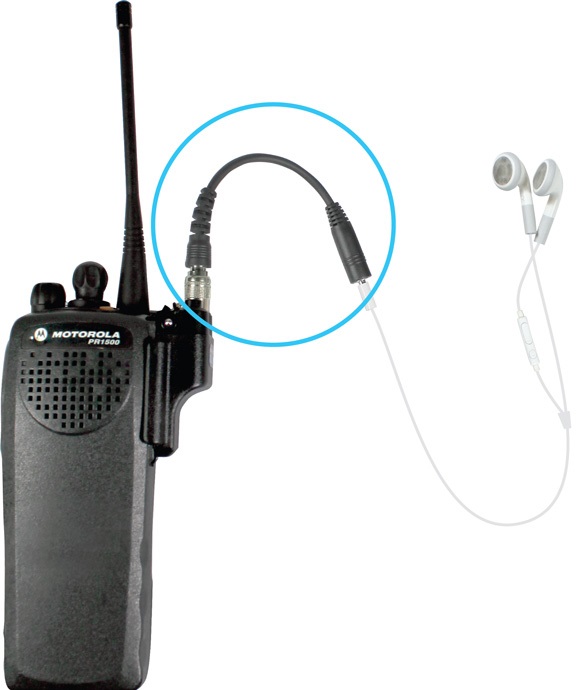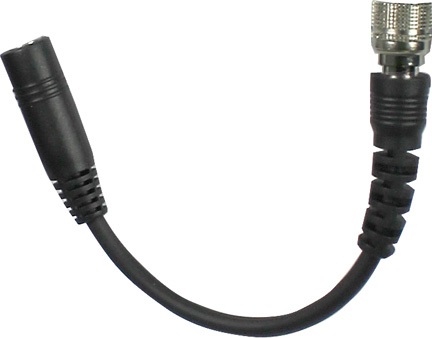 New - Now in Stock the CEL-QD1
The New CEL-QD1 is a special Adapter Cable allowing use of your typical Cellphone earpiece or headset on a two-way radio (QD Adapter Required).
Because the Cellphone accessory CANNOT control the two-way radio Push to Talk (PTT) another method must be used when you want to translit on your radio. This PTT method varies depending on type of radio and model of QD Adapter used. Please see the following chart for an explaination of the PTT operation:
The following Pryme Bluetooth Dongles are compatible with the CEL-QD1 but you will also need to use the button on the adapter or an OPTIONAL BT-PTT (Wireless) switch to control your transmitter:

BT-583 (Not compatible with APX series radios)
These QD equiped Radio Adapters (these are not BT Wireless) can be used with the CEL-QD1 but you will need to press the PTT button on the side of the radio to control your transmitter:
PLEASE - UNLESS LISTED HERE DO NOT ASSUME THE CEL-QD1 CAN BE USED WITH ANY OF OUR QD ADAPTERS. MANY OF THE ADAPTERS NOT LISTED HERE WILL EITHER NOT TRANSMIT AT ALL OR TRANSMIT ALL OF THE TIME!
Call our Technical Support Department if you have any questions about use of the CEL-QD1
DOWNLOAD THE USER MANUAL FOR THE CEL-QD1