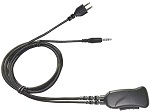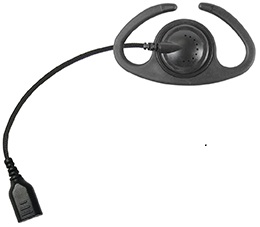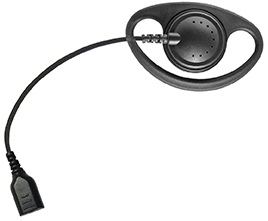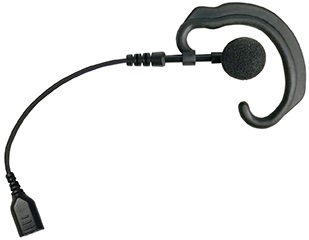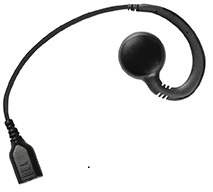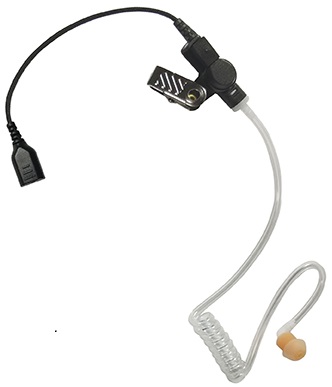 WIRED ACCESSORIES for Phones and Tablets. Many with PTT capability for popular PoC Applications.
SNAP 1-Wire for PHONES
SNAP Series 1-Wire BRAIDED FIBER Surveillance Kit, Lapel Mic Style (1-wire) with noise reducing mic element for phones and tablets
This is our NEW BRAIDED FIBER 1-WIRE Cable with SNAP connector with 3.5mm plug to fit Apple compatible phones and tablets. The SNP-1W-99AT gives you a choice of 5 different earpieces. Unlike other brands, we make this Braided Fiber cable in OUR OWN FACTORY. Our new Braided Fiber cable is so good that it has a LIFETIME WARRANTY. If the cable ever breaks or fails from normal use, we will replace the entire headset for FREE! The SNP-1W-99AT features a lapel-style microphone with a stealth clothing clip that can be clipped to shirt or uniform, wherever most convenient. The rugged 2-pin SNAP connector lets you easily attach one of 5 different earpieces so is great for sharing, replacing or changing from one style earpiece to another. Extremely versatile!
Custom made Braided Fiber cable is soft, comfortable and resists tangling
2-pin SNAP connector lets you change earpieces easily yet is extremely secure and rugged
This is an extremely rugged single-wire cable for lapel and Surveillance use (for 2-wire, please consider the SNP-2W series)
Newly-designed mic housing uses high-quality transmit capability
Thick, Braided Fiber radio cable with metal clamp retention eliminates strain on the wires inside the cable
360 degree rotating clip on PTT/mic housing attaches to lapel, coat, uniform, as required by user