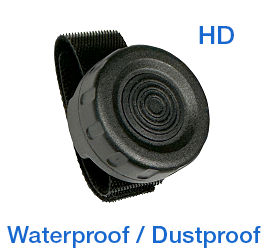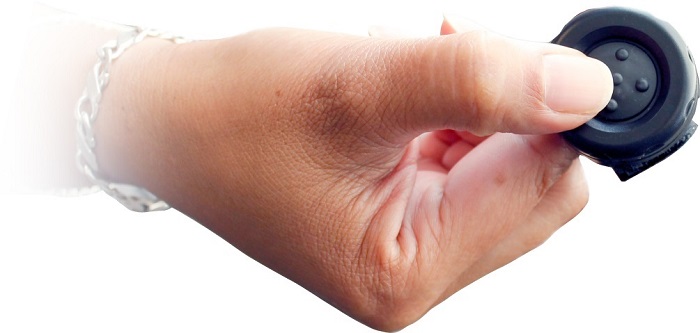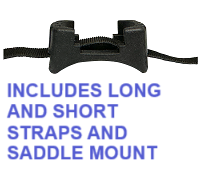 Professional grade Accessories for Phones, Tablets and other devices that use ZELLO Walkie Talkie App (Android or Apple iOS)
BT-PTT-Z-HD
Heavy Duty version BT-PTT-Z (Mini) Wireless PTT switch for PTT apps. and V2 Radio Adapters. No charging required. Works for up to 2 years on easy to change coin cell battery.
HD version meets IP67 standards for Dust and Waterproof use. Small, wireless PTT switch uses L.E. 4.0 technology and works with most PTT Apps and all PRYME V2 Radio Adapters. The PT-PTT-Z-HD PTT Button allows you activate push-to-talk function of your two-way radio or PTT App. wirelessly. The BT-PTT-Z-HD can be held in the hand, or use the included Velcro straps to attach to just about anything (bike handlebars, steering wheel, gear shift, etc.)! NO CHARGING REQUIRED! Using Blue Tooth Low Energy technology (BTLE) the BT-PTT-Z-HD works for up to 2 years on easy to change CR2032 coin cell battery (included).
Works on all V2 Radio Adapters, iOS and Android phones or tablets.
Allows you to activate the push-to-talk function wirelessly.
AUTOMATICALLY pairs quickly and easily (after selection in the APP's device settings)
Remembers the paired connection even if you have to replace the battery.
Operates for up to 2 years (3 years in strorage) on a single, easy to change CR2032 coin cell battery.
Can be held in the hand or attached to almost anything using the included adjustable Velcro strap!
Includes 2 Vecro type straps and a curved saddle mount so you can mount it many places (including sterring wheels and gearshifts).
NO CHARGER NEEDED! Simply unscrew the case to easily change the CR2032 coin cell.
Includes 1 CR2032 coin cell battery.
FCC, CE and UKCA certified.
So easy to use! NO POWER SWITCH. NO LIGHT. NO PAIRING BUTTON.
**WHEN FIRST PURCHASED UNIT IS TURNED OFF TO PRESERVE BATTERY. YOU MUST OPEN THE UNIT AND SLIDE THE SMALL SWITCH TO "ON" POSITION.