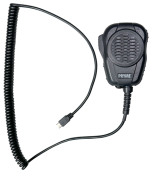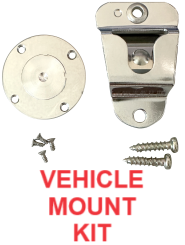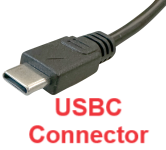 WIRED ACCESSORIES for Phones and Tablets. Many with PTT capability for popular PoC Applications.
SPM-4200-USBC
Heavy Duty and Amplified Remote Speaker Mic with USBC connector.
Heavy Duty Remote Speaker Mic (RSM) with Coil Cable and USBC Connector fits most Cell Phones and Tablets. Waterproof and Dustproof the SPM-4200 series STORM TROOPER™ RSM has a powerful 2 Watt Audio Amplifier that boosts the phone audio so you can hear calls even if in a vehicle or other high noise area. The Noise Cancelling Microphone element also helps improve all transmissions especially if you are in noisy locations. The heavy-duty PTT button can be used with PoC (PTT over Cellular) APPs making your phone or tablet work just like a two-way radio.
USBC Connector fits almost all Cellphones and Tablets.
Heavy-duty design is both water and dust resistant.
Speaker is amplified making it loud enough to hear even in noisy environments.
Microphone element reduces background noise.
Convenient side mounted buttons control receiver volume
Smart PTT button is compatible with all popular PoC Apps.
Status LED tells you when Mic is on and when it needs charging.
Fully charged the SPM-4200 will work for more than 40 hours!
Earphone jack built in.
Includes both a standard Belt Clip and a Button mount kit for Vehicular mounting.
Also available in a Lightning compatible connector version call the SPM-4200-LI.